April 13, 2016 – 13:52 pm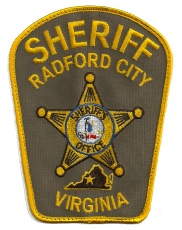 The Radford Sheriff's Office is accepting applications for a Crisis Intervention Team (CIT) deputy position. Candidates must be 21 years of age and a high school graduate or possess a GED certificate. Candidates must have a valid Virginia driver's license, or obtain a one within thirty days of appointment.
Preference will be given to individuals that currently hold a DCJS jailor/civil process service/courtroom security certification, a law enforcement certification and/or certification as a CIT officer.
This is a full time position that requires the deputy to work rotating shifts. The starting salary is $31,009. The pay increases to $33,861 after the successful completion of a one year probationary period. Deputies will receive the City of Radford benefits package that includes VRS-LEOS retirement and health insurance.
Applications are available at Radford City Hall, 10 Robertson Street, Radford, VA or the Radford City Sheriffs Office at 619 Second St. Suite 8, Radford, VA. Applications are also available online by clicking here.
If you have questions concerning this position, please contact Major Richard Schumaker at (540) 731-5501.
Applications should be returned to:
Major Richard Schumaker
Radford Sheriff's Office
619 Second Street, Suite 8
Radford, VA 24141
The application deadline is Monday, May 2, 2016 at 5:00 pm.